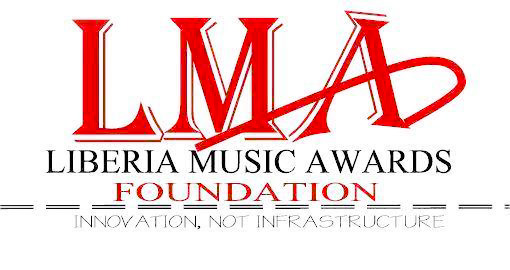 The Liberia Music Awards Prepares To Host their 2018 awards in Monrovia Soon.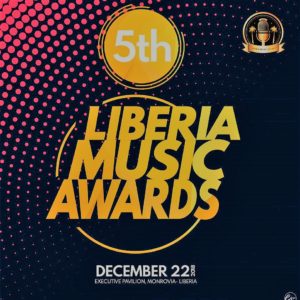 One of Liberia prestigious Awards organizers prepares for another ceremony and celebration.
As we have listened to all the beautiful songs and sounds from Top Liberian artists and upcoming ones who have worked hard. It is about time for them to reap what they have sowed.
LMA posted on their Facebook page their nominees for various categories and details about the upcoming event.
The LMA will like to thank everyone that worked with our Artists and Musicians over the year 2018.
We also will like to thank our 2018 Nominations Committee that made this possible. Liberia Music Awards 2018 Nominees are below. Voting information will follow on a later date.
Voting dates will be announced soon. Here are the Nominees for the 2018 Liberia Music Awards (LMA). #LMA2018 #LMA
Categories
1. Artist of the Year
C.I.C.
Kobazzie
Deng
F.A
Bucky Raw
2. New Artist of the Year
Lortonio
Jaredo
Revolution
Ace Cape
C Jay
3. Male Artist of the Year
Kobazzie
C.I.C.
Eric Geso
Teddy Ride
Stunna
4. Female Artist of the Year
Faithvonic
Pillz
Mz Menneh
Angie Tonton
DaVero
5. HipCo Artist of the year
Tru Storry
C.I.C.
Christoph the Change
Pascal
Kpanto
6. Gbema Artist of the Year
Kzee Big Name
Wulah Gan
Friday Cellphone Man
Taweh da Great
CoincCoins
7. Traditional Artist of the Year
Casimoney
Fullest 4
T crack
Mz Menneh
8. R&B / Afro Soul Artist of the Year
Stunna
Kizzy W
Jaredo
Lortonio
C Jay
9. Gospel Artist of the Year
Miracle Kettor
Amb. Kanvee G. Adams
Semah Weifur
Evon Karweh
Alvin Soeh
10. Song of the Year
Weekend – C.I.C. ft. Iyanya
Bounce – Kobazzie
Nobody -Jaredo ft. Stunna
Baby O – Stunna
Boss Chick – CJay
11. R&B /Afro Soul Song of the Year
Don't Go – Jeredo ft. C.I.C.
Baby O – Stunna
Gimme Love – Kizzy W.
Like Me – Lortonio
Boss Chick – CJay
12. AfroPop / Afro Dance Song of the Year
Samba – Tamba Hali
Weekend – C.I.C. ft. Iyanya
Nobody – Jaredo ft. Stunna
Go Down – PCK & L'Frankie
I Want Follow You – Big Hands ft. Ruff N Smooth
13. Gospel Song of the Year
Most High – Semah Weifur ft. Flavour
Don't Conclude My Case – Evon Karweh
Liberia Is On The Rizing – Kanvee Adams
Zero To Hero – Miracle Kettor
Bow Before The Your Throne – K-Praise ft. Sayon Mayson
14. Hip-Hop Artist of the Year
CO.Z
Geno
C-Note
Cypha D'King
2C
15. DJ of the Year
DJ Theo
DJ Nelly
DJ Bossman
DJ E.Z.
DJ Zeo Mac
16. Producer of the Year
Infectious Michael
Duke Blac
Stone Luckshine
Kizzy W
Charlie Gold
17. Video of the Year
Back – F.A ft. Seyi Shay
Hello – C.I.C. ft. Joey B.
Balance – Stunna ft. Iyanya
Spending the Money- Rise-B
Samba – Tamba Hali
18. Video Director of the Year
Lolly Ox
Lorenzo LoveLand
Ush
Rowland Williams
Jackie Russ
19. Collaboration of the Year
Shoutout Remix – C.I.C. ft. JB & Bucky Raw
Put It Inside – 2Win
Bae – DJ Blue ft. C.I.C., Cypha D'King & Geno
Taya – Eric Geso ft. Kizzy W
Weekend – C.I.C. ft. Iyanya
20. Album of the Year
CS2 – Bucky Raw
Bonnie Dust – Christoph the Change
Sugar Daddy – TeddyRide
Mailbox – Benevee
21. Afro Pop Artist of the Year
Eric Geso
AG Da Profit
Flex
D12
DenG
22. International/African Artist of the Year
Flavour
Davido
Iyanya
Kuami Eugene
Serge Baynaud
23. Best Group of the Year
PCK & L'Frankie
Kro Brother
Big Hands
Dezishun
24. Reagae/ Dancehall Artist of the Year
Nasseman
AK Feeling Man
J Younkonde
Ne-oh William
Shadow Man
25. Life Time Achievement Award
Tony Kabedeh
26. Legendary Achievement Award
Steve Tequah
Stay posted as we follow the process to bring you more details concerning their event.
Comments
comments