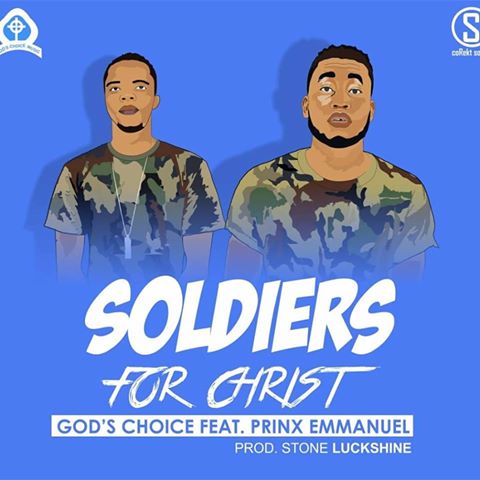 SOLDIERS FOR CHRIST By God's Choice Ft, Prinx Emmanuel
Just when I thought these guys would drop this sweet gospel tune.
It's finally out "Soldiers For Christ" is a great piece you won't regret listening to.
Spirit-filled tune. God's Choice who is a Liberian gospel artist adds a flavor of the Bassa dialect and Emmanuel a Nigerian gospel rapper wraps it all up with his excellent rap lines.
They consider this song to be a message to the entire body of Christ Jesus.
Stand up all yee Soldiers!
Download, share or comment below.
Comments
comments