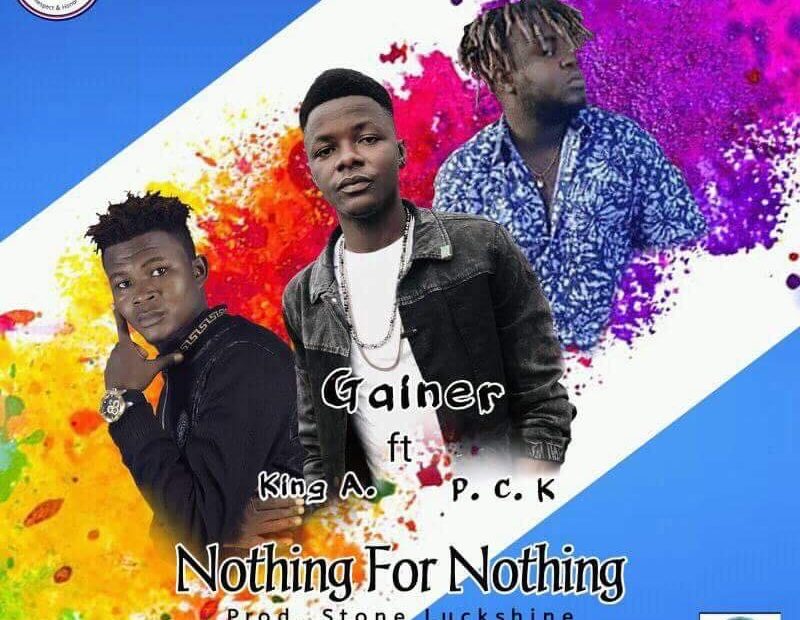 NOTHING FOR NOTHING By Gainer ft; King A & P.C.K
Part of the mixtape just released from Infinity Records and Lucky boi Music, Mr. Gainer got his new AfroBeats "Nothing for Nothing".
On this song, he features a duo from Naymo Records P.C.K and his own teammate King A.
They all nailed it down. With Lucky Boi on the beat.
Download, share and enjoy.
18076
[Prod. by Stone Luck Shine]
Comments
comments