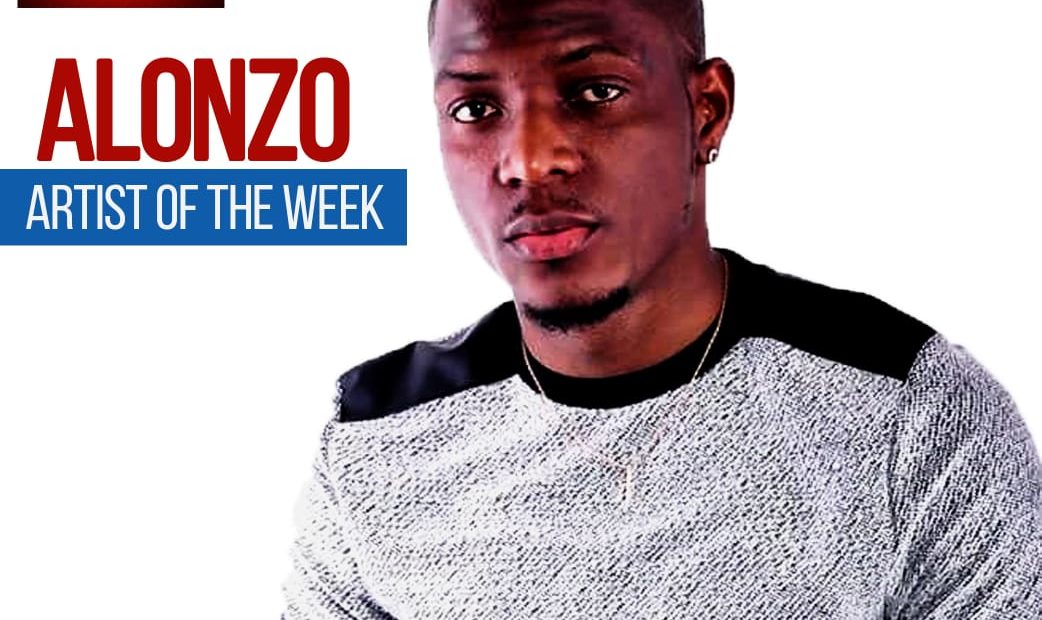 Artist of the week is Alonzo
Our artist of the week is this nobleman Alonzo, born  April 16, 1985. At an early age, he grew love for music and was always found singing at talent shows and Church Choirs in and around Liberia.
In 2003 he participated in a competition organized by the US Embassy in Monrovia.
The competition was to do an awareness song on HIV/AIDS. He won that competition, and that was the turning point in his career, as he was sponsored by the US Embassy to record his first song ever at a professional Recording studio in Monrovia.
Since his first visit at the studio, he grew fascinated about how things are being done, and he said to himself: "this is where I want to be".
In 2004, he then traveled to Nigeria to continue with higher education at the National Institute of Information Technology (NIIT) in Lagos.
Studying at NIIT  never stop him from doing music, as he was always ready to use his allowances sent to him by his late father from America to book studio sessions.
Before the end of his courses, Alonzo had recorded songs which includes LETTER TO THE PRESIDENT, LIBERIAN ANGEL, and INNOCENT.
INNOCENT spread like wild-fire in Liberia and among Liberians in the Diaspora and that won him so much recognition and awards.
Alonzo is an artist with so much potential and he believes in what he does musically. Also, a Christian who believes that God is the giver of all.
He is obedient, simple, eloquent, hard-working, and most of all very talented.
Alonzo had lived in Sierra Leon where he had his Primary and Secondary education at the Buxton Primary School and the Sierra Leon Grammar School in Freetown.
His father had dual nationality (SIERRA LEONA and LIBERIAN) but lived most of his life working in Liberia as Marketing Manager for the Liberia Petroleum Refining Company PRLC. (In Sierra Leone it's like NP).
Even though he was somehow into music at the time he was in primary school, he was not more into it like his elder brother Benjamin.
He used to watch his brother practice with now Sierra Leone music star Emerson at their Victoria Street residence, and Alonzo was always asking his brother questions about music.
When his brother noticed his love for the art, he encouraged him by writing lyrics for him to sing, and by 1997-1998, he started writing his own songs.
In 2000, Alonzo traveled to Liberia and returned back to Freetown in 2007. His cousin DJ SONY introduced him to the Managing Director of Kallboxx Records Abu-Bakr Konteh aka (DJ BOXX).
After listening to such a great talent, BOXX wasted no time to offer Alonzo a deal to record an album with Kallboxx Records.
He started recording his album at their hill station studio in Freetown, with Sierra Leone's prolific producer Sound Boy Richie.
Many people thought Alonzo was out for no good (Most especially his fellow kallboxx artists) because he was recording songs that can't meet international standards.
Many had the belief that Sierra Leoneans only appreciates songs that are done in the local Language KRIO.
As for Alonzo, he believes that music is a universal Language, and when it is spoken, everyone should be able to understand. That is why he combined English with a little bit of Krio so that the world will be able to understand the message through his music.
Alonzo came out with Angel, which had many of his fans doubting if it was done by a Sierra Leonean artist.
It was number one on many music charts worldwide including, Liberia, Gambia, Guinea, Togo, and the CKLN Radio in Canada.
His Album AFRICA UNITE was released on December 1, 2007, and that album was the beginning of a new dispensation of Sierra Leon music.
His work and contribution to the Sierra Leon and Liberian Music Industry have earned him several achievements.
2012 he was named best male artist, at the Sierra Leon national awards (SLNA).
2013 Special achievement award for contribution to Liberian music at Liberian Music  (Entertainment Awards Australia).
2014 All works of life (AWOL).
SL DJ union award for best lovers rock artist and SLM TV USA recipient for best reggae artist.
2016 the award for Artist of the year Europe,  Liberia Music awards(LMA) in Minnesota.
2018 September, a lifetime achievement award in London, for contributing towards the Sierra Leon music industry
Check up some of Alonzo hit songs.
Support Alonzo by following him on all social media platforms. And his youtube channel.
Source: Facebook & http://232musichq.comjoy
Subscribe with us today to receive all the goodies!
Comments
comments